There are over 900 characters in One Piece!
1. ALL the Straw Hats (especially Monkey D. Luffy, Roronoa Zoro, and Usopp)
It's really rare for me to like all of the main characters in an anime. Most of the time, I like the villain more than the main characters LOL.
I know that a lot of people don't like Usopp, but he's one of the most realistic characters. So many crazy things happen in the world of One Piece. Who wouldn't be anxious?
2. Portgas D. Ace
There's not a single thing I don't like about Ace.
3. Trafalgar Law
Trafalgar Law treats his crew mates so well. (He's the one wearing a hat… LOL)
4. Buggy the Clown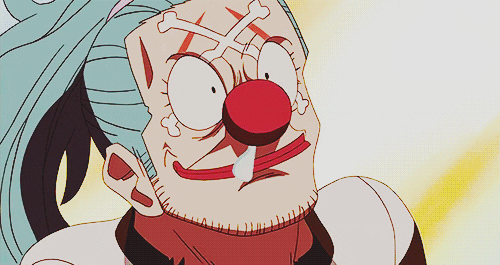 Buggy was a villain. I only started liking him during the Impel Down Arc. Impel Down is one of my favourite One Piece arcs, even though Luffy was the only Straw Hat in the arc. It was the arc when I began liking a lot of the former villains.
When I watched Impel Down and Marineford, I looked forward to Buggy's scenes the most because they were hilarious.
5. Caesar Clown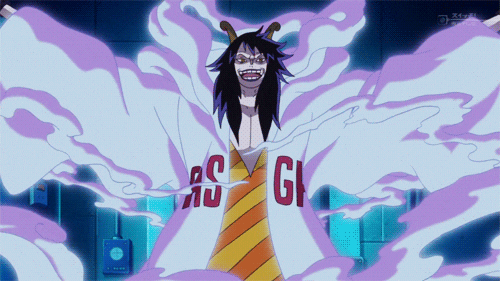 To be honest, there's nothing good about this guy.
I think that the Punk Hazard Arc was one of the most terrifying arcs. Caesar Clown makes a great villain. I didn't start to like him until after he was captured by the Straw Hats and Law though, hahaha. After that arc, he had some cute and funny moments.
I LOVE HIS LAUGH SO MUCH.
6. Crocodile
Crocodile was a villain that I started liking in Impel Down. I was really impressed when he helped Luffy during the Marineford Arc.
7. Mr. 2 Bon Clay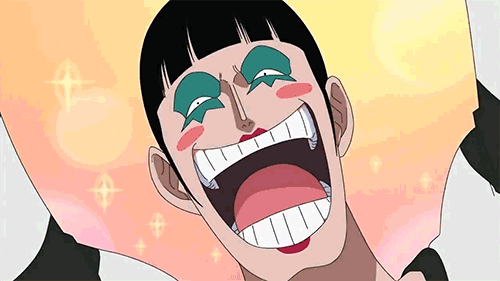 Bon Clay used to work under Crocodile. I didn't like him until Impel Down. Bon Clay sacrificed so much so that Luffy could save his brother. I felt so much loyalty from Bon Clay. He's truly one of the best characters in One Piece.
8. Boa Hancock
I didn't really care for Boa Hancock until she started helping Luffy. I guess I like the characters who help Luffy and the rest of the Straw Hats.
Regardless, she's one of the strongest female characters in One Piece and I think that's worth mentioning.
9. Sugar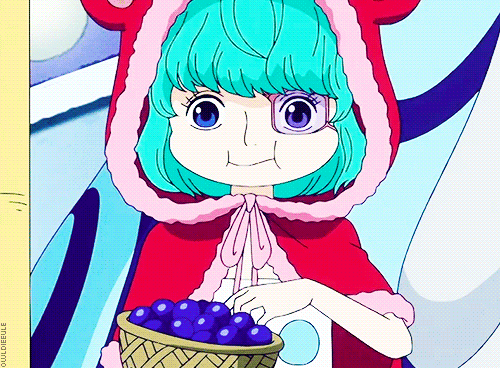 Sugar is a villain that worked under Donquixote Doflamingo. I don't like what she did to the people in Dressrosa but for some reason, I still like her.
I like Usopp's fights because they are really funny so I think that Sugar's battles with Usopp probably left an impression on me.
---
About half of the characters on this list are villains, or former villains. I didn't like most of these villains until after their arc ended, hahaha. My favourite characters are either really powerful or comic relief characters.
If you've watched or read One Piece, who are your favourite characters?