Scott recently posted his Husbando post and I expect Nabe to do the same soon.
I've been told that I have questionable taste in anime boys. The reason is because I like villains.
Izaya Orihara from Durarara!!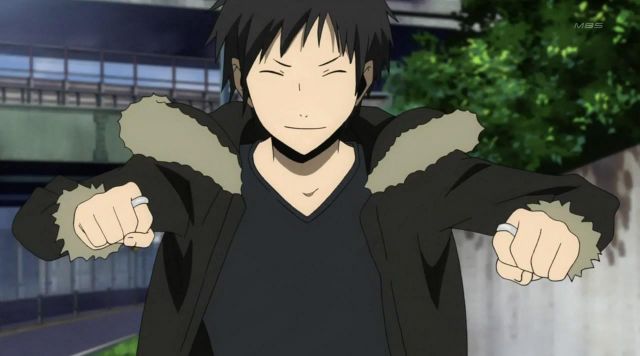 In 2018, I wrote a post called, Why I Love Izaya. You can check it out if you want detailed reasons as to why Izaya is my favourite anime character of all time. Izaya is an antagonist. He's an underground information broker.
Sharing this again:
J from Bloody Monday
Bloody Monday is an amazing manga. The Japanese live-action is great, too. I love J in Bloody Monday: Last Season the most. That's Bloody Monday 3, but I liked J since the beginning.
No surprise, but J is an antagonist. He loves melon soda, hence my username. He's a genius and one of the leaders of an evil group.
Other Characters I Love:
I'm picky. Although I love a lot of characters (Click HERE for my 30 Anime Characters – Appreciation Post!) I'm not sure if I could call these characters my husbandos.
Juuzou Suzuya from Tokyo Ghoul
Juuzou is a Special Class Ghoul Investigator, which means he helps humans. I think the lines between good and evil are blurred in Tokyo Ghoul. As humans, are we supposed to view all ghouls as evil?
Xue Yang from Mo Dao Zu Shi / The Untamed
I ship Xue Yang with XXC so that's why he's not my husbando. Xue Yang is a villain.
---
Wow, this post is a lot shorter than I expected. Like I said, I'm picky.