Chuang 2020 is a Chinese trainee survival show. There are 101 girls in the beginning. The remaining seven trainees will form an idol group. Tao, Luhan, Victoria Song, and Mao Buyi are the mentors. Kris Wu was a guest mentor for one episode.
My friends and I are so invested in this show. We remind each other to vote every day. We can only vote for two girls per day on the WeTV app so I rotate my votes. Here's a list of my favourite trainees:
1. Nene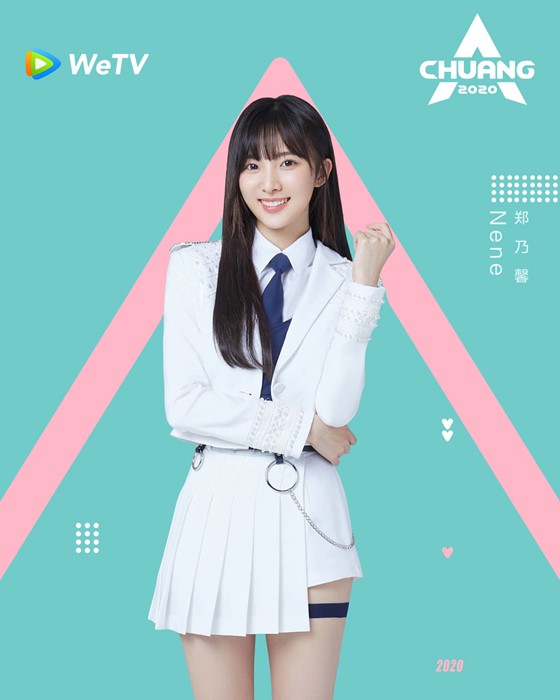 Nene is from Thailand. She started learning Chinese a month before she came to the show and her Chinese is really, really good now. I knew Nene from the Thai drama, 2gether, so I actually liked her before Chuang 2020.
Nene had a rough life because she had to support her family. She even lifted bricks in Thailand. I can tell that it is her dream to become famous and that she is passionate about performing on stage.
Nene has consistently ranked #3 for a while. She's really liked by Chinese fans and fans everywhere.
2. Chen Zhuo Xuan
One of the reasons why I started watching this show was to support Chen Zhuo Xuan. She played A-Qing in the Chinese drama, The Untamed. In the first episode, she sang a cover of Wu Ji and it sounded so beautiful. I love her voice.
Chen Zhuo Xuan has consistently ranked #2. In one of the previous episodes, she was really brave and asked the sponsors why she had not gotten commercials while other girls did. This was controversial but I'm on her side. She's ranked so highly yet she is being treated unfairly. She's been cut out of advertisements because of her boldness. WE NEED TO VOTE FOR HER!!!
I know a good amount of people started watching Chuang 2020 because of Chen Zhuo Xuan. This is how the show is treating her?? I'm so mad.
3. Joyce Chu
I liked Joyce Chu before Chuang 2020 because she's a successful singer from Malaysia. She writes her own songs and she's really good at guitar and ukelele. I like her friendship with Nene. Her ranking is not that high, so we need to support her!
4. Curley Gao
Curley Gao has consistently ranked in first place. There's no doubt that she has a strong voice. She participated in Sing! Sing China Season 2 in 2017, so you know she's good at singing.
---
I also like Zhong Feifei, Wu Yalu, Xu Yiyang, Xie Anran, and Jiang Zheng Yu. It's kind of hard to put a number order to them because I like them all.
The full episodes with English subtitles are on WeTV and YouTube. New episodes come out every weekend.