1) Kaiji from Kaiji
If you've been following me for a while, you probably know that I love Kaiji and other FKMT series.
Chang and Mario would be on this list if Kaiji got a season three. I am hoping for it to happen…
2) Turtle from Rainbow
Turtle from Rainbow is the best friend one could have. He deserves so much recognition.
3) Ayanokoji from The Classroom of the Elite
I've written about Ayanokoji before, but he's the most unfazed character I've seen. Having him as the MC was a breath of fresh air.
4) Seiya from Cautious Hero
Cautious Hero's a funny anime. You can read my impressions of the first episode here.
5) Mafuyu from Given
Mafuyu's voice is so good. I'm really impressed with his VA. I can't wait to watch the Given movie.
6) Tanjiro from Demon Slayer
Tanjiro is so sweet and caring. I've written about Tanjiro before (click here to read the post). He inspires me to never give up.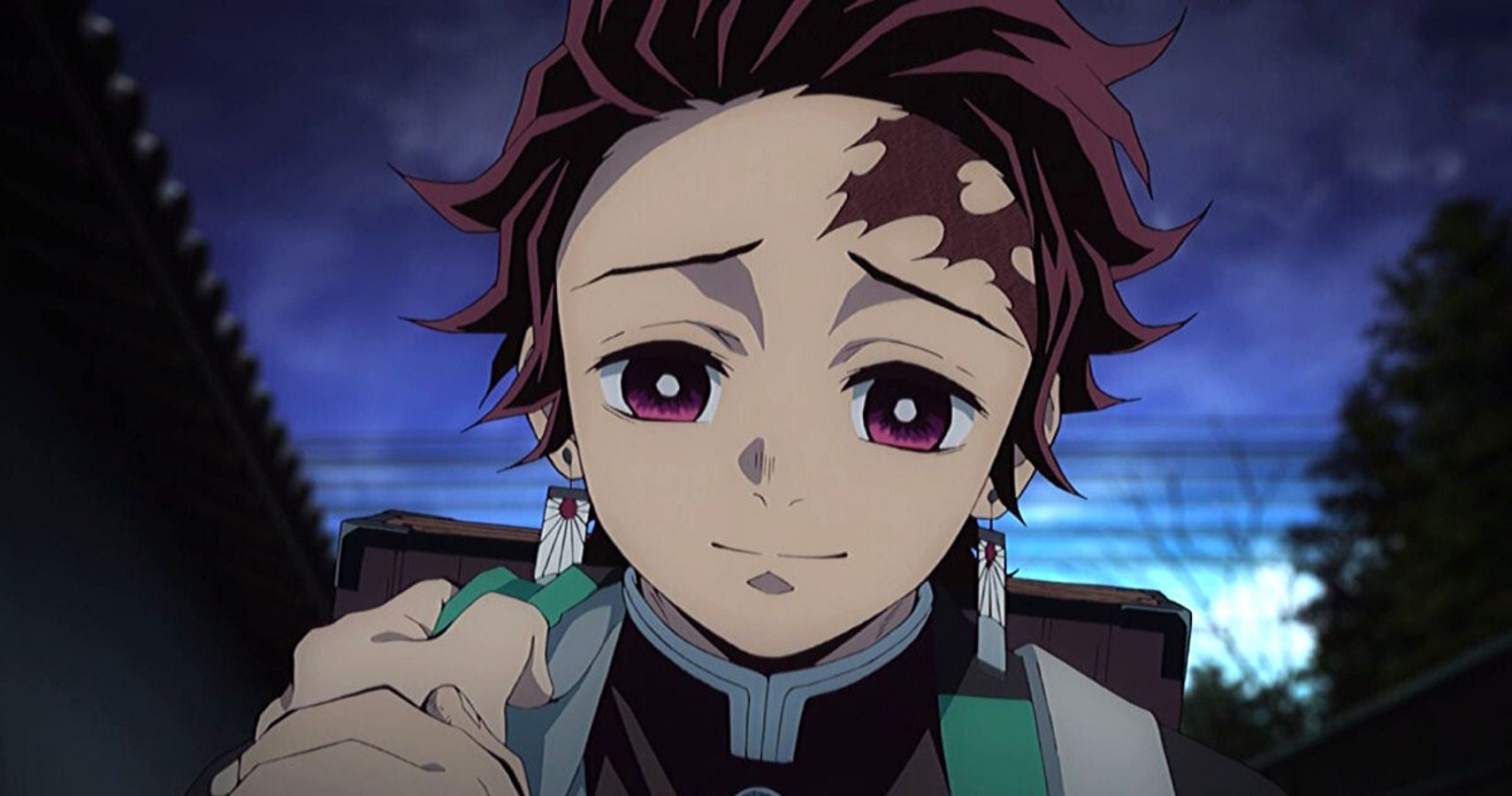 7) Nezuko from Demon Slayer
Nezuko is adorable. She feels the same amount of care towards Tanjiro and she's very strong.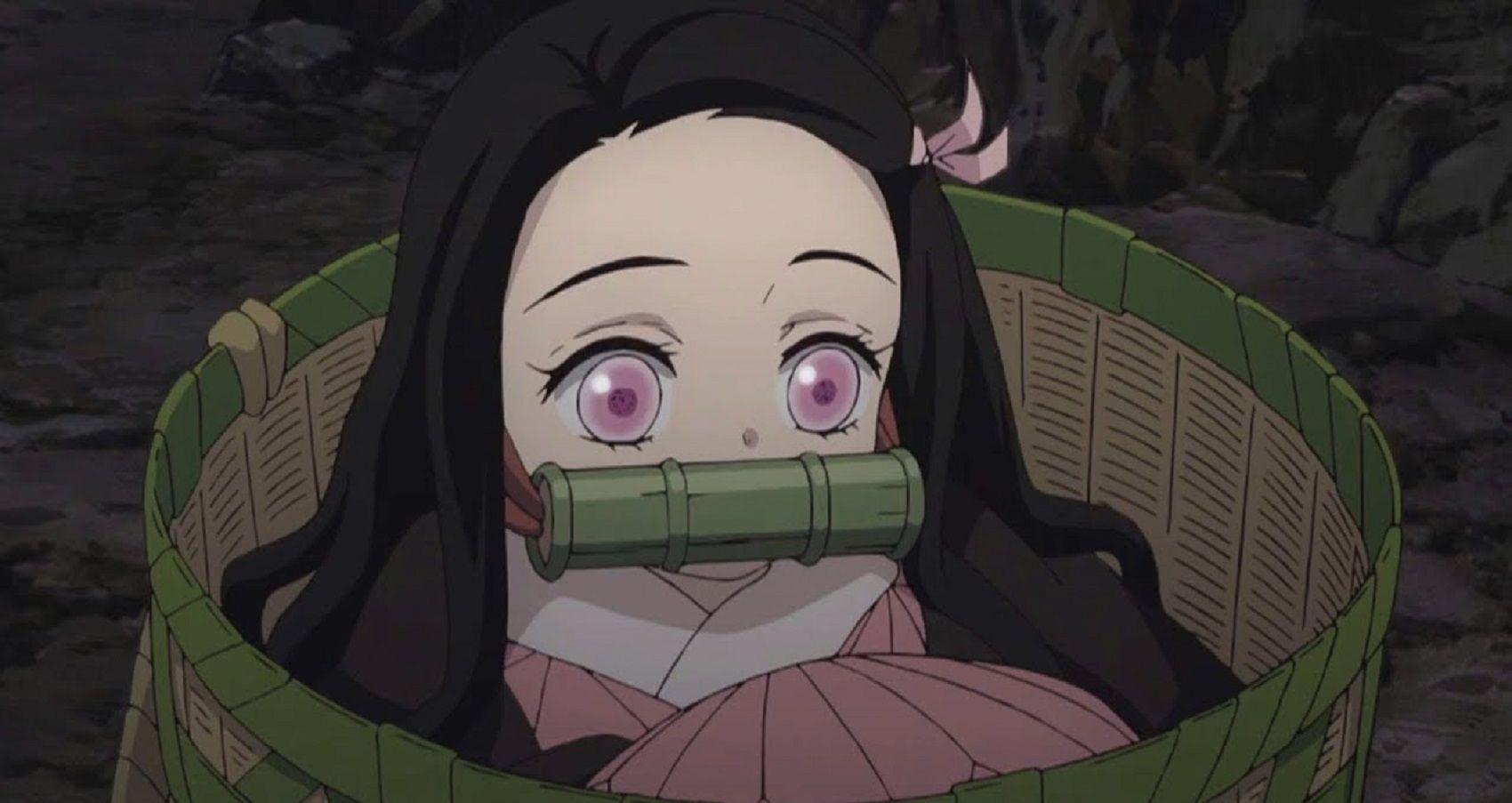 8) Haru from My Roommate is a Cat
In my review of the anime, I wrote that in the second half of each episode, the story is retold from the cat's point of view. Haru seems more mature than the human MC in some ways.
9) Naofumi from The Rising of the Shield Hero
Naofumi went through so many cursed events, which resulted in a great change in his personality. He went from being naive to cynical. He was the true hero while the rest did more harm than good.
10) The Queen from Shield Hero
Thanks to the Queen, Naofumi got justice and cleared his name.
11) Levi from Attack on Titan
Who doesn't like Levi?
12) Izaya from Durarara!!
Izaya is my favourite anime character. I wrote about the reasons I like him in a post. I even have a DRRR ita bag because of him.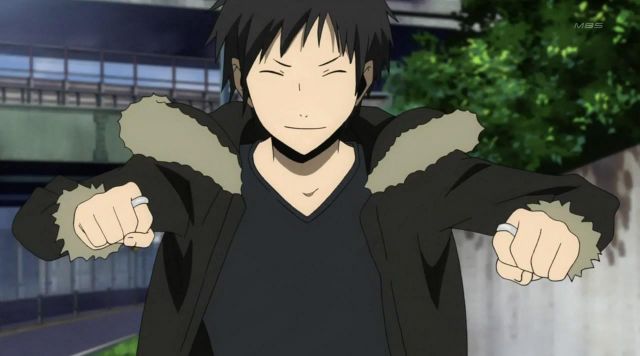 13) Sakurai from Recovery of an MMO Junkie
Sakurai is so wholesome.
14) Hirotaka from Wotakoi
Yes.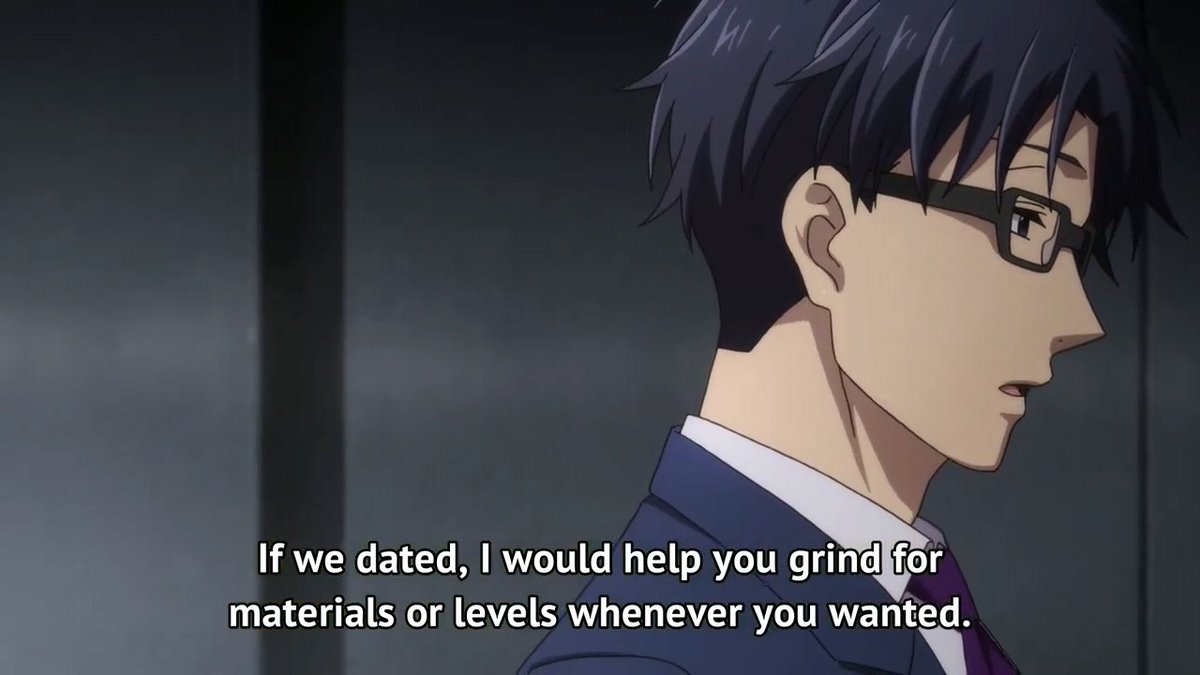 15) Mii-kun from How to Keep a Mummy
Mii-kun is adorable.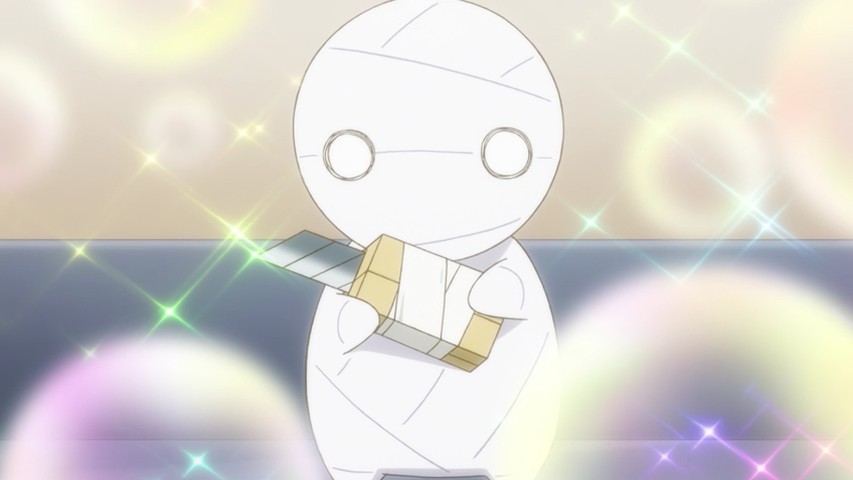 16) Airi from Erased
Airi's really cool. I wish we saw more of her.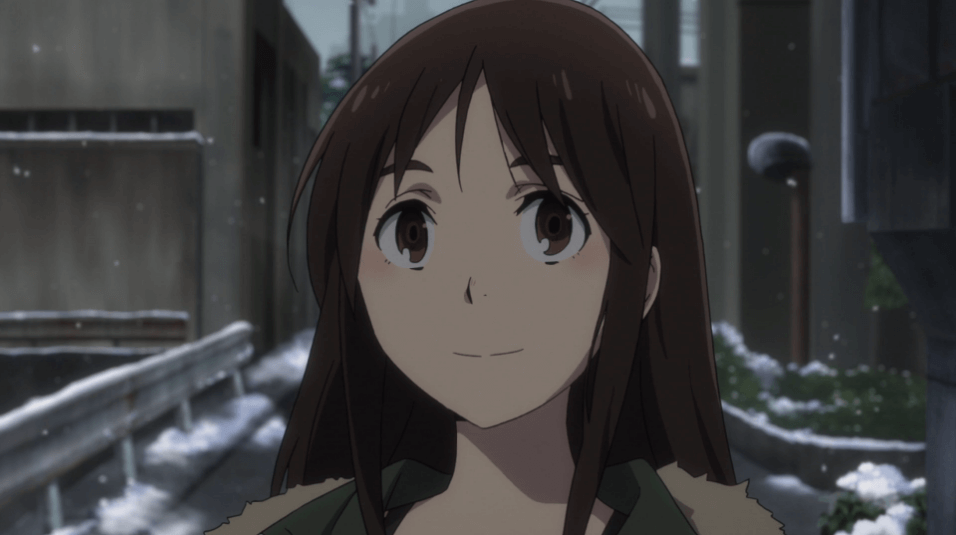 17) Satoru from Erased
Erased is about a man who goes back in time to prevent a series of murders. He goes back into his body from when he was a child but everything else (memories as an adult, cognitive skills, etc.) remains the same.
18) Aizawa from My Hero Academia
This was a good episode.
19) Conan from Detective Conan
Like Satoru from Erased, Conan is also transformed into a kid.
20) Laboon from One Piece
One Piece has a lot of characters. In fact, there's over a thousand of them. Here's a few of them.
21) Chouchou from One Piece
It was characters like Chouchou that made me like One Piece so much.
22) Ace from One Piece
23. Luffy from One Piece
24) Juuzou from Tokyo Ghoul
Juuzou is one of my favourite characters.
25) Ye Xiu from The King's Avatar
Ye Xiu is a cool protagonist. I really like "starting over" and "secret identity" type of shows.
26) Senku from Dr. Stone
Senku is a genius.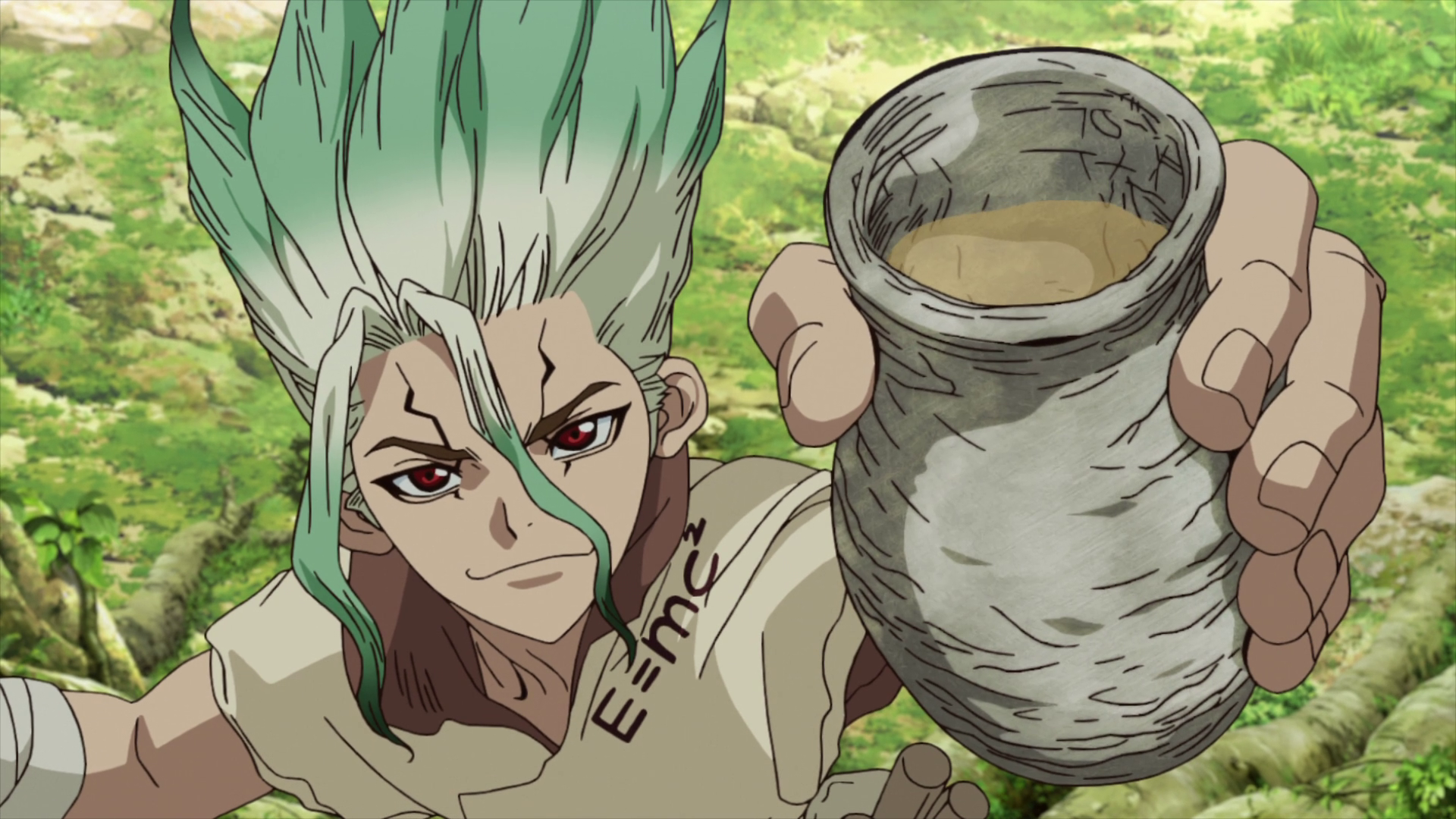 27) Reigen from Mob Psycho
I loved Mob Psycho, especially the second season. I don't remember the context for this at all…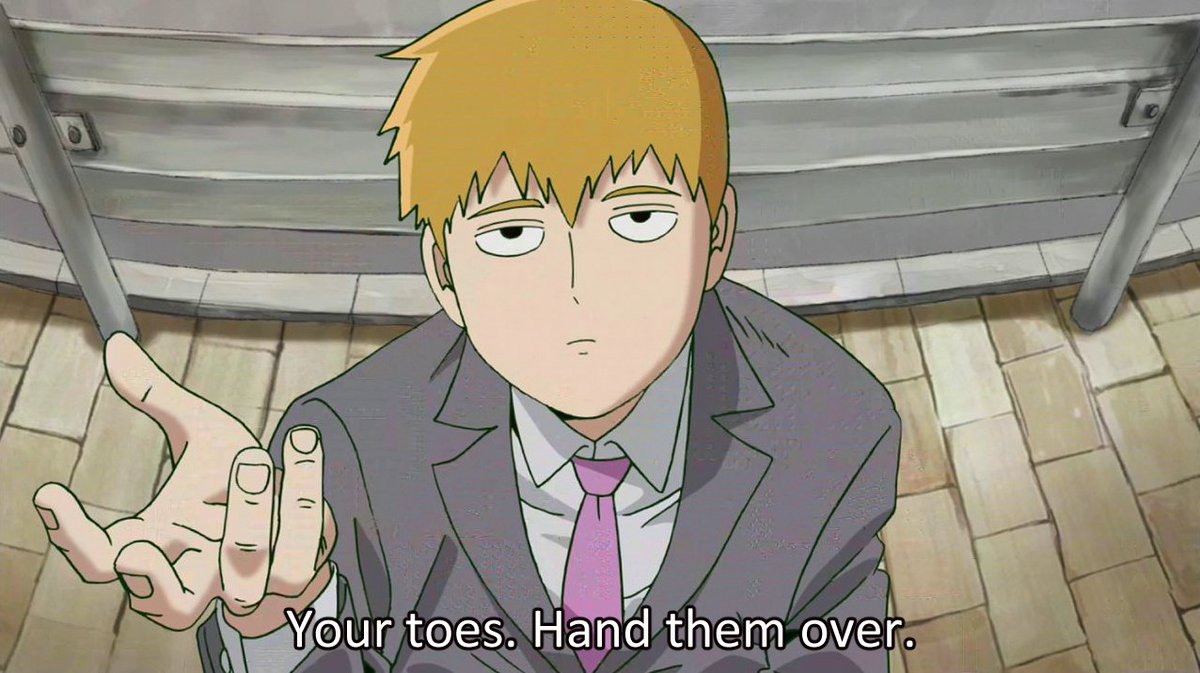 28) Tokuchi from One Outs
One Outs is a really good psychological anime.
29) Saiki from Saiki
The Japanese VA who voiced Seiki also voiced Izaya and Levi. I love his characters.
30) Twelve from Zankyou no Terror
The bike scene in this anime is amazing.
Two-thirds of these characters are main characters. To me, a likeable protagonist makes all the difference.