A lot of bloggers, including myself, are participating in Anime X-Change, an event hosted by Jon Spencer Reviews. The gist of it is: you are assigned a partner –> your partner recommends a show –> you watch it –> you write about it.
My partner is @nobelmonsters on Twitter and I was assigned to watch Time of Eve.
I had never heard of this anime before and knew nothing about it, except that it was a Sci-Fi anime. I was excited to watch Time of Eve because it was different from what I normally watch. Not only did I finish the series in one sitting, but I also enjoyed it enough to watch the movie the next day.
Synopsis: This story takes place in the future. In Time of Eve, it is normal to have an android housekeeper in your home. They look the same as humans; without a halo, one probably wouldn't be able to tell the difference. The androids are bound by strict rules. While checking his android – Sammy's – activity log, Rikuo Sakisaka notices a strange activity. Curious, he checks it out with his classmate, Masakazu Masaki. They find themselves in a cafe called Eve no Jikan (Time of Eve). The cafe has one rule: "No discrimination between humans and androids". Rikuo and Masakazu visit the cafe nearly every day and learn about the stories of the cafe's regulars.
Thoughts: As I mentioned earlier, I really enjoyed this anime. I liked how the cafe was a safe space for humans and androids to intermingle. I also liked learning about the individual stories of the cafe's regulars. My favourite episode was the last episode, which was focused on Masakazu and his robot housekeeper, THX. I cried when I watched it, which is strange if you think about it. Robots shouldn't have feelings, so why did I feel empathic towards THX?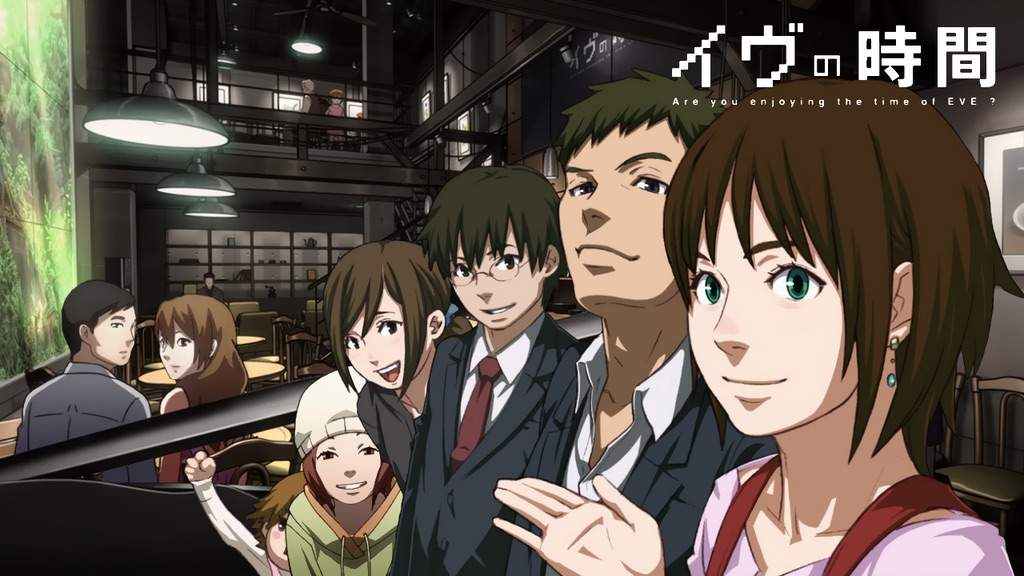 Differences between the series and the film: The movie basically condenses the series. I recommend watching the series over the film. Afterward, you can watch the movie or directly skip to the ending. The main difference is that at the end of the film, you learn more about a certain character.
In the end, I was pleasantly surprised that I enjoyed Time of Eve. I feel appreciative towards Anime X-Change because I watched a show that I would have never watched otherwise. I absolutely recommend this anime.
Thanks for reading. 🙂