Light on Series: The Long Night is a highly-rated, dark, and suspenseful crime thriller. I really enjoyed this Chinese series and finished in two or three days.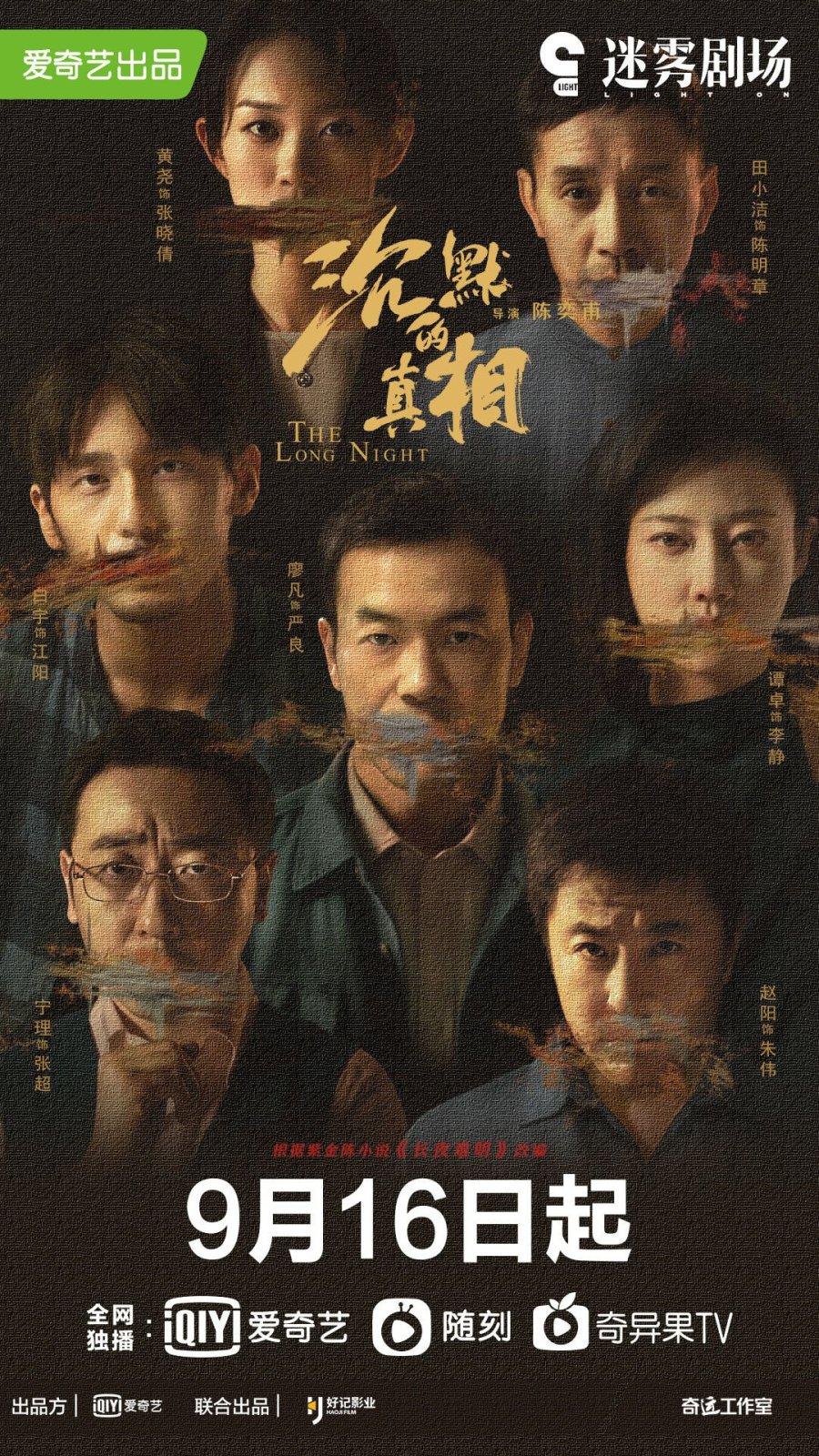 Synopsis: Zhang Chao creates a scene at a subway station, and the bomb squad is called. When they open Zhang Chao's suitcase, they find that there's no bomb, but a body inside. On the surface, there is overwhelming evidence that Zhang Chao murdered the victim, Jiang Yang. There is a problem: Zhang Chao was hours away from the time of Jiang Yang's death. To make matters worse, an anonymous person is sending a piece of a photograph to the media every few days; a building will explode if the media refuses to print it. To unravel the cause of Jiang Yang's death, Yan Liang is called to help the police force. He must learn everything about Jiang Yang before the complete photograph is released to the public.
The show alternates between three stories and time periods.
Story #1: In the modified reports, Hou Gui Ping raped a woman and killed himself out of guilt. This story tells what actually happened.
Story #2: Jiang Yang and Zhu Wei investigate the true cause of Hou Gui Ping's death.
Story #3: Present day; Yan Liang and his team investigate Jiang Yang's murder.
I've never seen a story told in this format. You get to know all three stories in-depth, and I felt attached to all the characters.
Bai Yu plays Jiang Yang. I've seen a few of his earlier dramas (Detective L, Guardian, Fairyland Lovers, Love O2O) and this drama is nothing like them. It's serious, dark, and more realistic. His acting is brilliant in this one.
If you are like stories about a person dedicating their entire life to something, this show is for you. To clear Hou Gui Ping's name, Jiang Yang pours his life into this case. He meets so much resistance and pushback from different parties. He is stubborn, so incredibly stubborn. He loses so much, yet he never gives up. There were many times when I wondered if it was even worth it. He wasn't even close to Hou Gui Ping, but he believes in his work. He believes in justice.
This is not a "happy" show, but it's still very suspenseful and entertaining to watch. The show is artful in how they split up the three stories. You don't learn everything at once, as it switches back and forth between the stories. Like the photograph puzzle mystery, you don't learn the complete story until the end of the series.
I absolutely recommend The Long Night.